5G Leadership Course Discussions
Influential Writing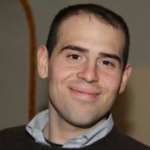 Daniel Guerra Jr.
Read the following article on how poor writing is costing US businesses billions and comment on what strategies you use to perfect your writing and why good writing is so essential in today's workplaces.

https://www.inc.com/kaleigh-moore/study-poor-writing-skills-are-costing-businesses-billions.html
Dagmar Kugler
Would you believe poor writing is a stigma then? And how can we get to the root of it, besides the Schools doing a poor job teaching it...?
Flag
Nov 07, 2019
---
---