5G Leadership Course Discussions
Motivation and Rewards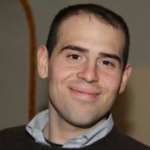 Daniel Guerra Jr.
This article explains the different ways that different generations like to be motivated.

https://www.thehrdigest.com/how-to-motivate-a-multigenerational-workforce/

Do you agree with the ideas found here?
Dagmar Kugler
Even though they are all slightly different it sounds like a common goal. Regardless of age, they all want to be heard, valued and respected. So the key in motivating any employee is to make him or her feel like a valuable part of the organization and reward them with praise, additional responsibilities or monetary type of rewards, depending on the company and/or employees.
Flag
Nov 30, 2019
---
---