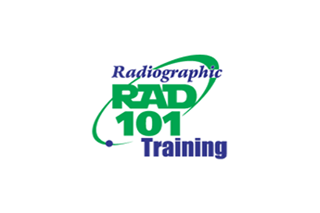 RAD 101 Radiographic Training
Course Format:
Online Video
Course Credit Type:
Certificate
Course Category:
Radiology, *Imaging, **Self-Study/On-Demand
Course Release Date:
January 22, 2015
Course Expiration Date:
January 22, 2021
Program Summary:
RAD 101 Radiographic Training was formed to provide instruction to nurses and medical assistants employed by physicians' offices and required to take x-ray images of patients. Our training teaches the basics of x-ray production, radiation safety, technique, and other areas required by the state of Georgia to meet minimum requirements for the operation of x-ray equipment. The ultimate goal is to increase the quality of the radiographic images produced in offices while lowering the radiation dose to the patient. The physician's office benefits by being in compliance with state standards and providing better patient care.
We have developed a computer based training program that allows you to complete the minimum six hour state training at your own convenience. You will have access to six, one hour modules that cover the basics of x-ray production, technique, and radiation safety and will have 30 days to complete the training and obtain a certificate.